ABOUT 904 PAVER SEALING - A RELIABLE JACKSONVILLE PAVER SEALING CONTRACTOR
If you're still searching for a dedicated and affordable paver sealing contractor, look no further than our professional team at 904 Paver Sealing! We offer re-sanding services, paver sealing, and hardscape sealing, and have been providing our services since 2017. We exclusively use Trident brand products - the best on the market! Our company is a Certified Trident Trusted Master Technician, an honor held by only about 50 contractors across the country.
So don't wait to work with a dedicated paver sealing contractor! Call our team today at 904-419-9667 - to experience the best paver sealing in Jacksonville!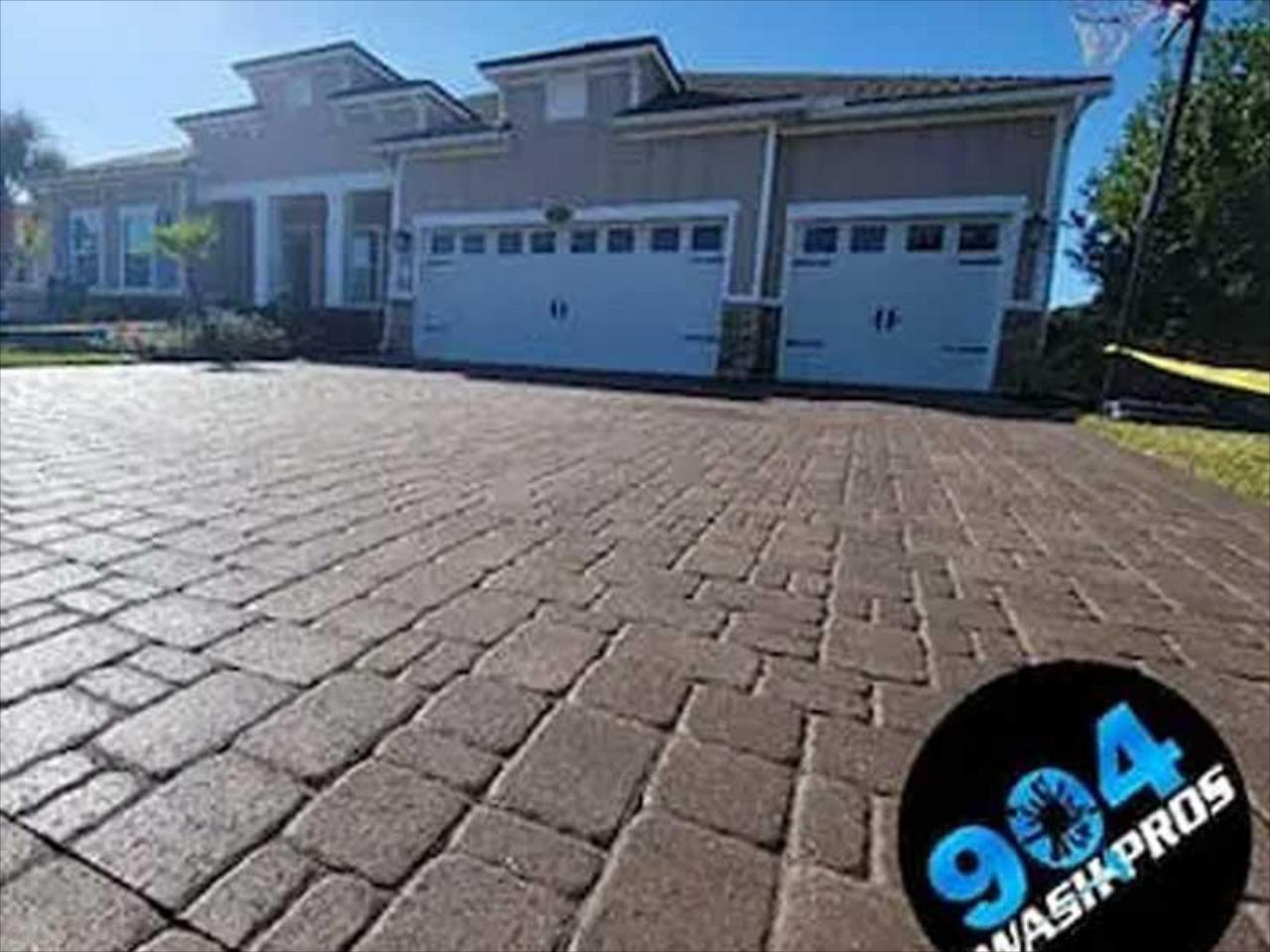 CONSIDER SEALING YOUR PAVERS TODAY!
There are so many benefits that come with paver sealing, and our team at 904 Paver Sealing is here to help you decide what the best service for your personal or commercial property is. Paver restoration is one of the fastest ways to extend your property's lifespan, as well as increase its overall value. No more cracked, dirty, or damaged pavers - we are your number one paver sealing contractor! Some examples of what we can do for your pavers include:
Enhance the colors
Stabilize joints (with five different colors of joint sand!)
Seal with anti-fungal sealant
Treat & clean oil stains
Protects from other stains and elements!
We also provide 30 day, 6 month, and annual checkups and cleanings after your initial paver sealing or restoration appointment - so that you can rest assured that you're receiving the best quality work in the greater Jacksonville area. Don't wait! Give your top paver sealing contractor a call today at 904-419-9667. We are proud to serve all your Jacksonville properties!
WE ARE PROUD TO SERVE THE GREATER JACKSONVILLE AREA!
Our team at 904 Paver Sealing is your number one source for a dependable and affordable paver sealing contractor! We offer our services to the following areas:
Jacksonville, FL
Ponte Vedra Beach, FL
Nocatee, FL
St Johns, FL
St. Augustine, FL
Jacksonville Beach, FL
Atlantic Beach, FL
Neptune Beach, FL
Amelia Island, FL
Fleming Island, FL
Yulee, FL
Orange Park, FL
Don't wait to help your property look the best on the block again! Give 904 Paver Sealing a call today at 904-419-9667.
We are proud to be your top paver sealing contractor in Jacksonville!